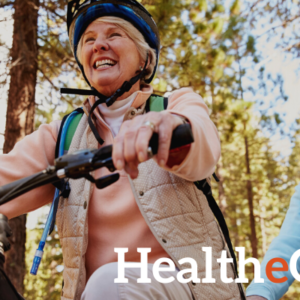 The book Younger Next Year for Women, written by Chris Crowley and Dr. Henry Lodge, will give you insight on the role exercise plays in the treatment of disease and aging.
People with advanced emphysema and health disease do much better with exercise. People recovering from cancer do better with exercise. People with depression do better with exercise. "We know that exercise changes the cells throughout our bodies at the genetic level. And it's not just exercise that does this, caring works the same way (emotional biology)."
Once you turn thirty, the quality of your life is up to you. It can and should be great if you decide not to give up but to take charge.  We do have to age but we do not have to rot.  "Fifty percent of all illness and injuries in the last third of your life can be eliminated by changing your lifestyle—not delayed—eliminated!"
What do you have to do to take charge of your health?
In summary, there are three things. "The biggest one—and the biggest change for most people—is EXERCISE.  Exercise is the golden key to great health. You should exercise hard almost every day of your life and do strength training."  This means, high intensity, low impact workouts that includes strength training. The book recommends strength training for two or three of those six days.  "Exercise is the great key to aging."
The second is NUTRITION.  "Quit eating the foods you know are rotten for you and eat less."
The third is COMMITMENT.  Find the values, people, family hobbies and goals that are specific to your needs and that motivate you to include passion and purpose in your life—to live."
Interactive technology that provides tailored messages for each of you can be an important  tool—assisting you in your Commitment to Exercise.
For the highly motivated, these types of technology tools can be as simple as using an Apple Watch or a Fitbit to tack your movement level, count your steps and distance walked, track workouts and help you to meet/set goals.
For those of us who need support to maintain a  commitment to an exercise regimen,  we can enroll in digital programs that incorporate the following behavioral science principles into our EVERYDAY LIFE… and, remind us who we want to be; foster an alliance; acknowledge barriers; apply social influence; show us what we can experience as a result of poor self-care (i.e. exercise and nutrition);  link our short term efforts with long term gains; explain why; put the message where the action is; provide a plan; start with small steps; personalize; disentangle emotion; be clear; keep message ; help us to  think big; present the healthy choice as the desirable choice; give feedback; and, point to tomorrow as a new day.
So, remember the Younger Next Year mantra—You can "Exercise Against Decay and have Fun while you are at it. "