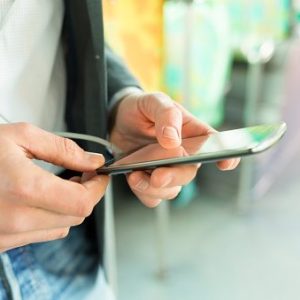 Consumers are demanding more convenience, choice and control when it comes to their healthcare and despite the fact that treatment and medication non-adherence costs our economy over $300 billion annually, healthcare has lagged behind other industries in adopting technology that fuels customer engagement and patient-centered care.
The following are a few Patient Engagement Trends that are predicted to grow in 2023:
A RISE IN THE POWER OF HEALTHCARE CONSUMERISM—As technology continues to rapidly evolve and patient communications become more tailored and interactive, a corresponding transformation in the healthcare industry is occurring. Patients now have more information, and they are using this information to make better informed healthcare decisions.  Patients are actively choosing the care that they receive and are more selective about their providers.
HEALTHCARE'S DIGITAL TRANSFORMATION WILL CONTINUE—According to a recent analysis by Zappia, 67% of consumers prefer to book appointments online and over 70% research potential healthcare providers online. A survey conducted by Accenture showed that 62% of patients prefer virtual visits with health care providers.  As patients  become more comfortable with digital communications, many will want to interact with their healthcare provider(s) in a similar way (not through a "My Chart" cumbersome login application, but instead patients will insist on using interactive tools that will give them immediate feedback and tailored information based on their unique healthcare issues).
A RISE IN THE USE OF TECHNOLOGY-DRIVEN RETAIL HEALTH CLINICS—Right now, people are "going online" to order everything from prescriptions, eyeglasses and mattresses. They don't have to wait. They can "get it within 24 hours" or even the same day. The pandemic accelerated this health trend by putting telehealth and other direct-to-consumer healthcare companies (i.e.: Walgreens, CVS, Costco, Safeway) at the forefront. People got used to going to the pharmacy to get their COVID tests, Covid vaccinations and Covid prescriptions and   now it's become a business imperative to increase patients' experiences.  People do not want to wait 20 days for an appointment—they do not want to have to call somebody on the phone and wait on hold for 20 minutes. They want their health care communications to be SEAMLESS. The  question remains: Can retail pharmacy transform its model to integrate the pharmacist into the retail health clinics?  And, can retail health clinics flip a switch to a primary care model?